Social Threat Alert
Not all threats come from network attacks or applications. Sometimes, the organization itself becomes the target and public control evolves into an attack vector. Social media, search engines, and even mass media can make or break your organization.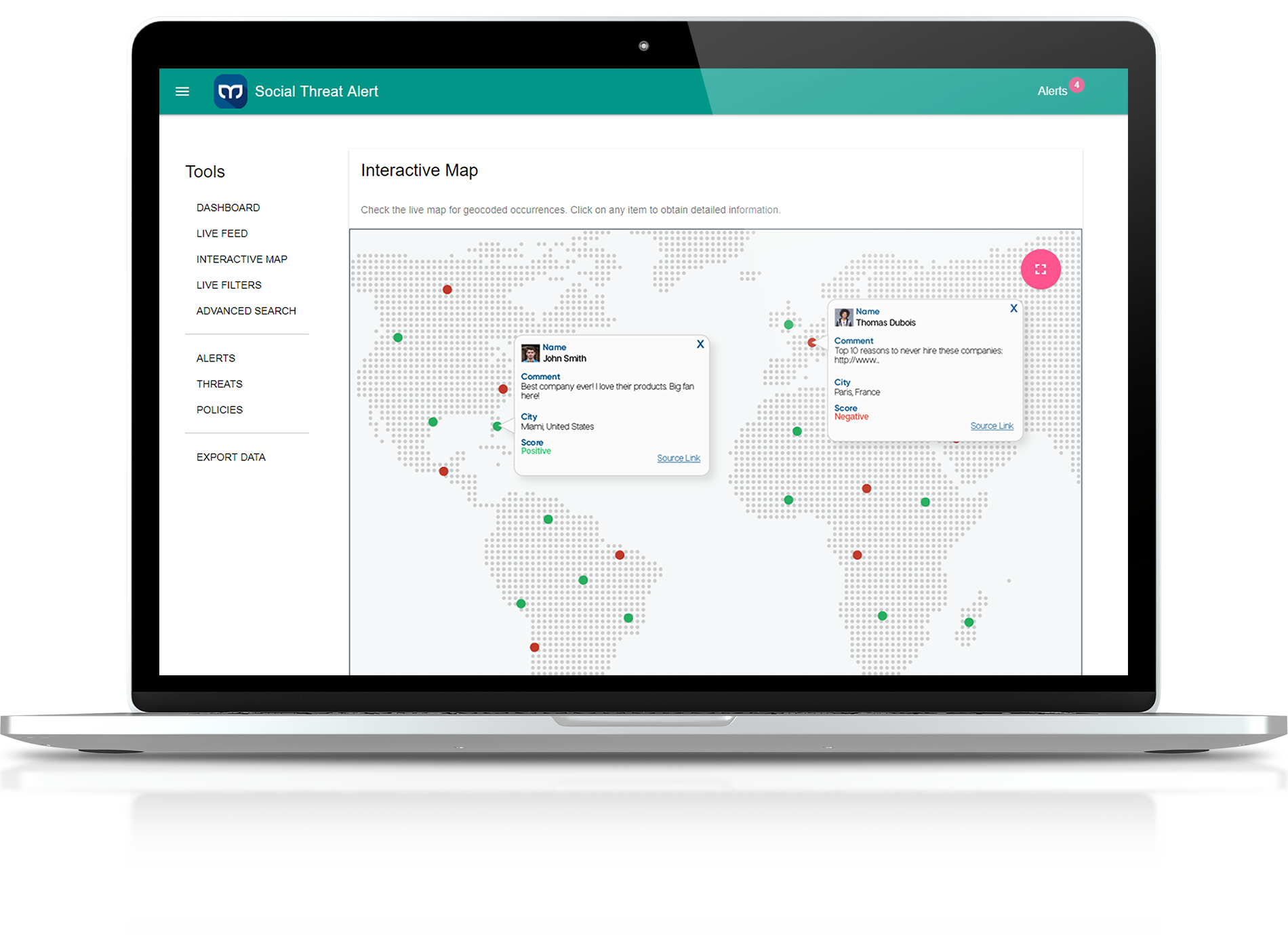 Know when you are mentioned
Our Social Threat Alert tool consists of an advance search engine and social network tracking system. It performs continuous scans for information in the public domain, looking for any kind of occurrence that may negatively affect the organization.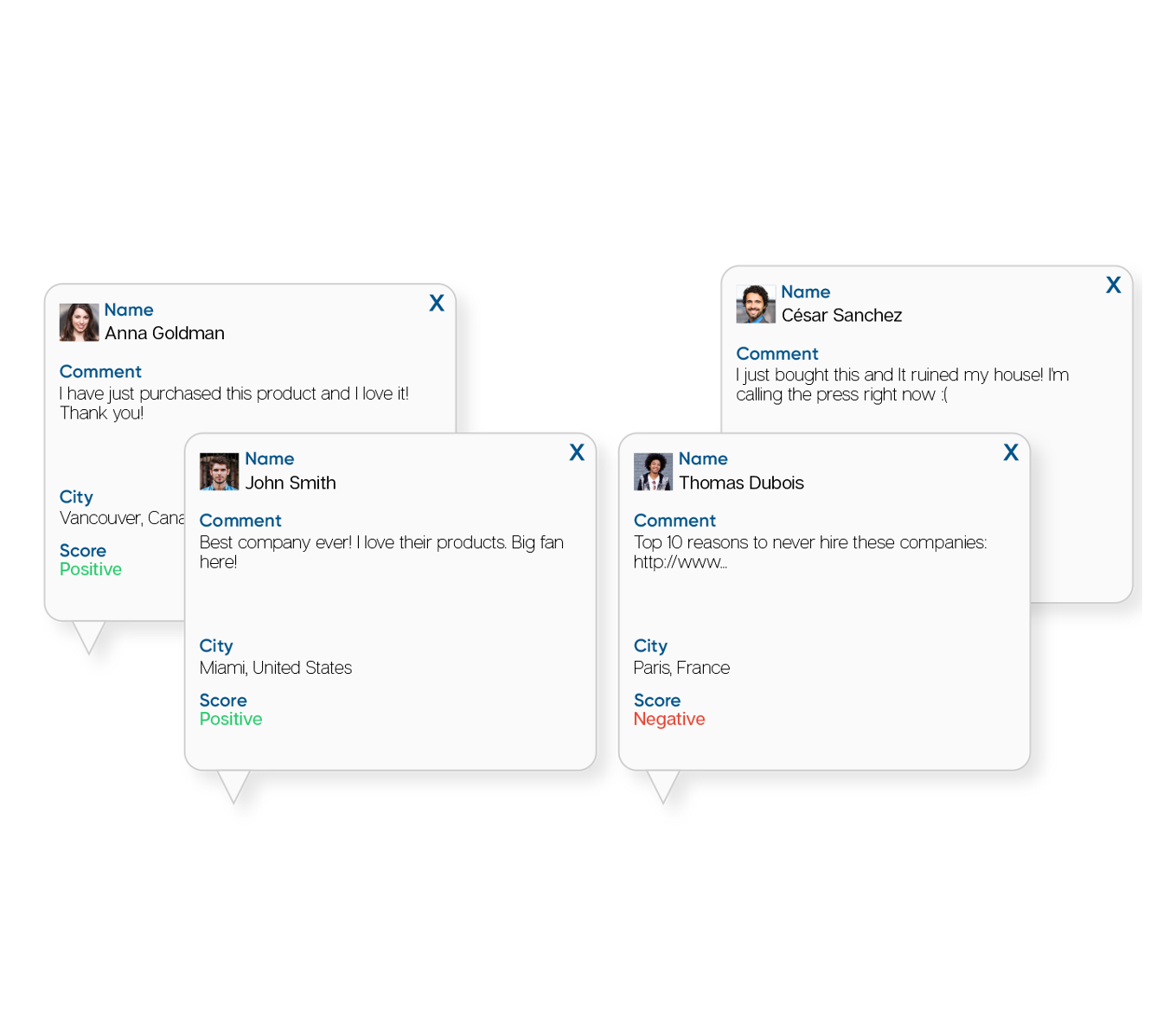 Critics or compliment
The tool integrates a syntactic analysis in real time to determine whether every captured message represents a comment with a positive or negative connotation.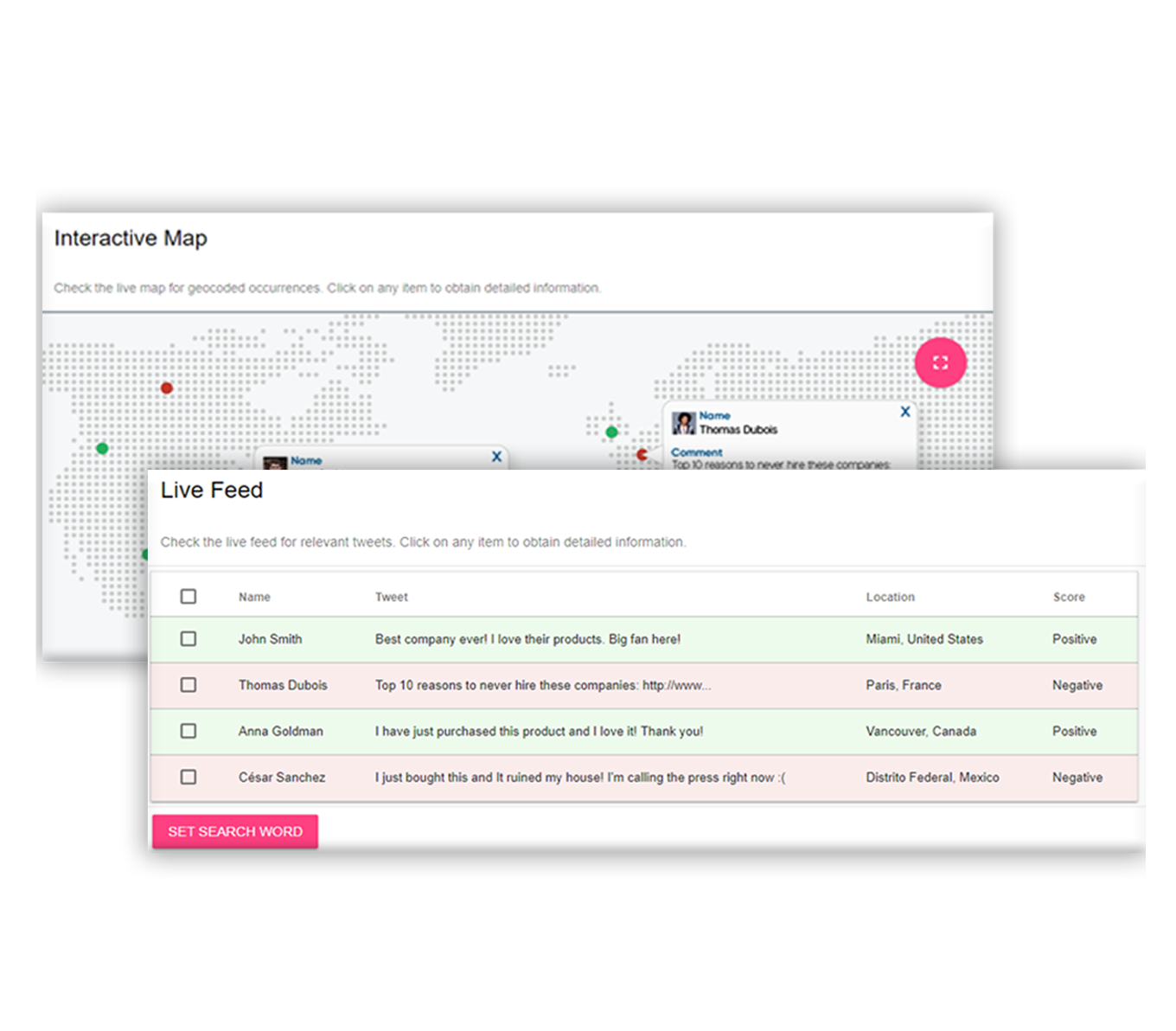 Multiple presentations
You can visualize the results through a live interactive map that geocodes each publication. Both presentation models include an advanced historical search and filtering of the results in real time.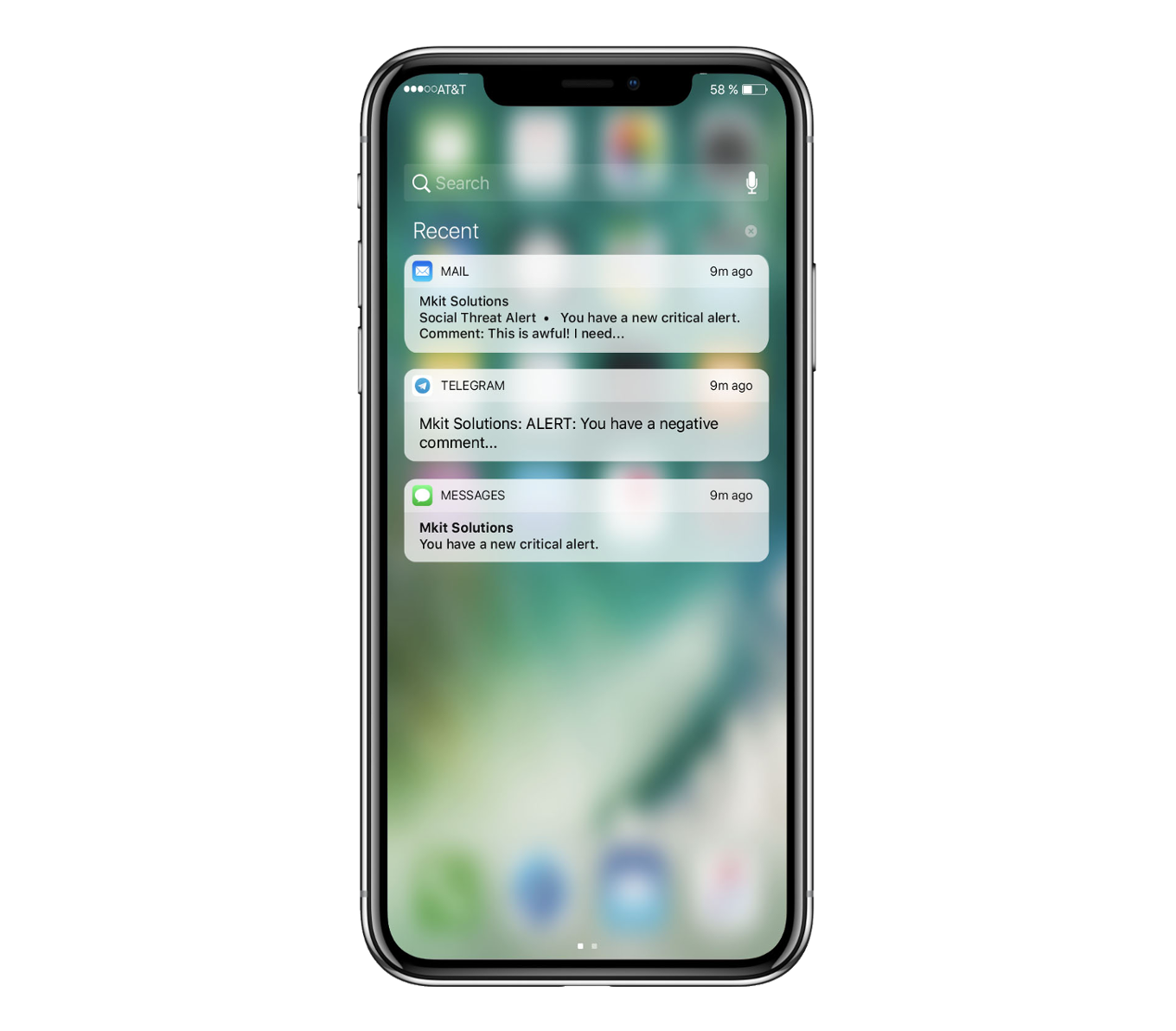 Critical alerts
The framework also notifies of any critical alert that should be addressed immediately.
know.
Social Threat Alert is the ideal tool to protect the image and reputation of your organization at all times. You will be able to know what the world is saying about it and quickly react, reducing the impact and stopping the situation to expand.
Thanks to this tool we were able to detect 2 cases of internal fraud, saving us from a multi million lawsuit against the company.
CISO - Oil company
USA
After 3 months of presenting a new product, we were able to capture the opinions of our clients and make changes in the production that made the product a success.
Products VP - Big Retail company
Argentina
This tool was used as a complement for a medical reservation system advertising campaign. We were able to notice that some areas had more difficulty joining the system, so we made local campaigns to promote implementation.
Communications Director - Health company
Brazil